Formula80
Area Declic is a brand of ARRMET, a historic Friulian factory active since the '60s in the chair-manufacturing cluster in Manzano (Udine). It specialized, in particular, in the production of chairs for schools and community use.
In time, the company decided to manufacture mass-produced chairs, as a mark of fond utopia for functionality and design: to produce high quality objects, even when dealing with everyday products of large consumption.
Area Declic was born from the necessity to differentiate the ARRMET brand to orientate itself better in the marketplace. Under this brand the company offers designer chairs, stools, tables and furnishings, distinguished by the coupling of metal and plastic and by marked functionality.
Formula80 - a family of seats created to respond to both domestic and contract requirements. High quality materials, painstaking finish, generous proportions and versatility of coupling between the frame and seat are the characteristics of the product.
Essential design and great synthesis for a swivel stool with a practical foot-rest. The seat is in FreeForm soft integral polyurethane, the column is in chromed steel with adjustable height and the square base is in stainless steel.
This product comes in different sizes, finishes and colors, please specify with your order.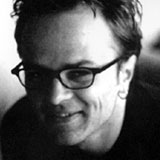 Design: Matthias Demacker
Born in 1970, he has worked in Munich since 2003 as a designer. He has won many prizes: he obtained the Red Dot Design award in 2007; in 2006 he was entered for the Rimaedit Young & Design Award; in 2005 was named for the Designpreis of Germany and for the Interior Innovation Award- Best Detail, besides which he has been decorated with the Rimaedit Young & Design award. He has been the subject for many publications. He is the creator of designs in which simplicity is married with refinement and functionality with comfort.

Web-Site from Designer: www.demacker-design.de
Designer Matthias Demacker
Customer Ratings