Details
The essential is visible to the eyes only by reducing things. The HOME COLLECTION is a classic design which easily unites modernity and timelessness.
Pure and Linear the HOME COLLECTION, made of teak, a natural wood, and supported by a stainless steel substructure, proves to be the ideal choice thanks to its pure and linear shape, which perfectly fits and blends in with every outdoor environment. One-of-a Kind and yet Multifaceted The basic pieces of furniture are available in different heights.
Hence, they meet all individual requirements. This gives rise to a variety of design options as well as to an outdoor living world full of architectural highlights. Thus, design and individual character end up coexisting in and together with the nature for many years to come.
This product comes in different colours, please specify with your order.
Wolfgang Pichler
Born and raised in the South of Styria / Austria Wolfgang Pichler - after finishing his architectural studies at the Technical University of Graz - has rediscovered his roots and works in the South of Austria again. Since then, the architect who sees himself as an advocate of plain and authentic design has been formed by different influences. His designs of buildings as well as furniture are characterized by simpleness and the reduction to the essential. The tight relationship to nature constantly shows itself in his designs through the closeness to craft and material.

In his own founded outdoor company VITEO>OUTDOORS he has been pursuing the longing for originality, reduction and distinctness in the product day-to-day.
He is accountable for the modular Home Collection which is – most likely Wolfgang Pichler – the expression of his constant examination of the topic "outdoor living", the perfect synthesis of form and function as well as the conveying of relaxation and life quality within a time of stress and pace.
Web-Site from Designer: -


Viteo
VITEO manufactures furniture for people who feel at home outside. Each collection is made of high quality material like teak, stainless steal or Corian.
Austrian architect Wolfgang Pichler came up with idea of designing a series of outdoor furniture in 2001, when was looking for some to use in his own garden. He intended the series to meet his own design standards and the requirements of a top quality product: the perfect synthesis of form and function would convey relaxation and quality of life in fast-moving times! In addition to high and uncompromising quality standards he wanted ergonomics, durability and variable functionality to define the product philosophy.
It didn't take long to consider what the company should be called. VITEO is derived from Latin viteus (the vine), and is a homage to the beauty of the natural surroundings in the wine region of southern Styria, where the company is based.
VITEO>OUDOORS has now been designing and producing outdoor furniture for over 7 years and sells these products across the world.
The products of the already well established series HOME COLLECTION present themselves in oiled teak combined with a base of stainless steel, in 2010 some items are being offered under the name of BANDOLINE with a particularly resistant material finish: anthracite grey laminate. The series SOLO COLLECTION is completely made of Iroko wood. CEMENTUM presents grey concrete components at ground level, new in 2010 is an additional CEMENTUM LIGHT version made of fibre cement. The VITEO URBAN COLLECTION has been displaying innovative design products like the VITEO Shower; for the fields of shadowing and lighting VITEO has also come up with beautiful, functional designs.
Handcrafted in small batches, each furniture piece is tested before delivery to its flawlessness. Thus, Austrian quality not only an empty promise, but at the highest aim of VITEO.
Manufacturer site: www.viteo.com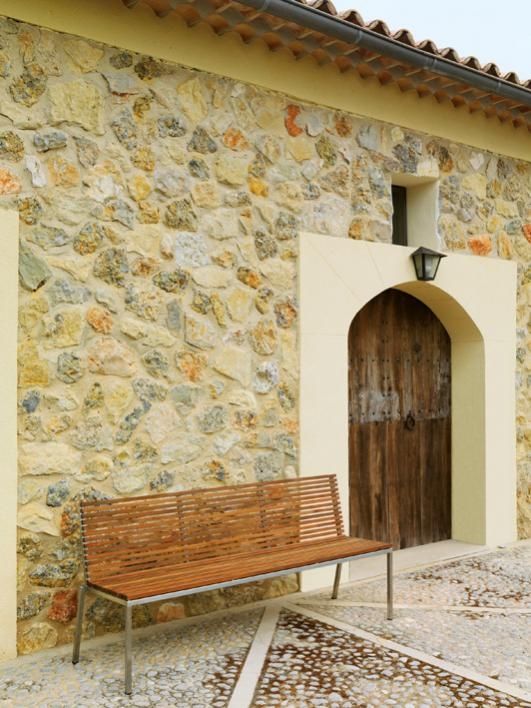 100% SAFE PURCHASES
Each product is certified by the manufacturer
100% SAFE PURCHASES
Each product is certified by the manufacturer
OFFICIAL DEALER

100% ORIGINAL
Each product is certified by the manufacturer
Other customers also bought:
NEED HELP?
Give us a call
+44 33 0001 0197
Our team of architects and interior designer will be happy to assist you with any question regarding this product.
Feel free to call us if you can't find a specific product on our website.