Tribù
Tribù originated from an importer and agency company of garden furniture for the Belgian market, founded in 1966 by Henri De Cock. After his sudden death, his son Lode took over the management in 1987. He wanted to do things differently and soon created his own label that stood for "trendsetting, high-quality outdoor furniture with an exclusive, but timeless design", a reaction to the plastic furniture and heavy, classic teak that were popular at the time.
Beginning of the 90ies he meets industrial designer Wim Segers who was immediately on the same wavelength. Together they created a collection from a totally different perspective : the garden and terrace as an extension of the architecture of the building. It made them one of the pioneers of a totally new concept of 'outdoor furniture'. Wim gave the furniture a beautiful, elegant design and Lode, civil engineer, looked how far they could go on a technical level.

The elegant Praslin collection was a real hit and in 1998 Lode stopped all import activities and changed the name of the company to Tribù, which means 'tribe' in Italian. The urge for technical perfection, the affinity with innovative materials and the feeling for design, made Tribù into a high-end manufacturer with international fame. Tribù was the first company of outdoor furniture who was admitted at the renowned Salone Internazionale del Mobile in Milan.

Tribù is a family company. The sons of Lode have inherited his passion for design and are active in R&D and sales. Together with their father, their aim is to keep Tribù in its trendsetting position and develop collections that make people dream, relax and enjoy...
Tribù is a Belgian company that specializes in exclusive outdoor furniture in the top segment. It was one of the pioneers who, in the early 90s, saw the terrace and the garden as an extension of the building. Supported by its long experience, this family business has now grown to become an internationally recognized brand that is distributed in 44 countries worldwide. Its designs are pure and timeless - synonym for discreet luxury - and inspired by architecture. Tribù only uses materials of the highest quality and pays a lot of attention to a fine detail finish.
Its collections are divided into two brands:
-TRIBÙ has a modern, architectural style and is designed by international talents.
-TRIBÙ versus has a warm, mediterranean flair and combines authentic materials with a pure design.
Tribù is a head-to-tail company, the design and commercialisation is in own hands, but the production is out-sourced to specialized industrial partners, mainly in Western-Europe, which allows us to work with a wide spectrum of materials such as stainless steel (316L or 304L), teak, powdercoated aluminium, teak, weaving (Canax with addition of natural hemp) to fibre reinforced polypropylene and textilene (Batyline). To ensure the same European quality standards for its teak production, Tribù has a subsidiary company in Indonesia.
Tribù offers a wide range of stackable chairs,dining tables, loungers, easy chairs, coffee tables, modular sofa concepts, daybeds etc. The products are suitable for both retail and contract business.
Manufacturer site: www.tribu.com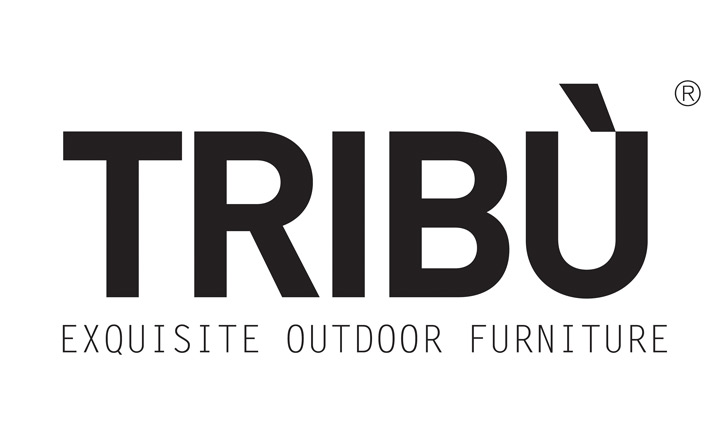 Tribù

Tribù

Tribù

Tribù

Tribù

Tribù

Regular Price: € 2,998.00

Special Price € 2,398.40

Tribù

Tribù

Tribù

Tribù

Tribù